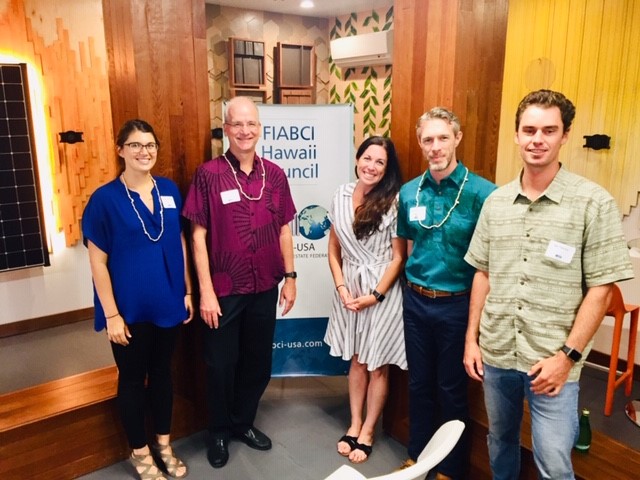 Ian Speaks about Recent LEED Project at UH West Oahu to FIABCI Hawaii Council.
Ian Tierney was invited to share about his volunteer work with USGBC Hawaii to a 40 person crowd of realtors and developers as part of the FIABCI Hawaii Council's 3rd Annual Sustainability Forum. Here is a photo of our speakers from left to right, Lauren Reichelt of Blue Planet, Daniel
Dinell of Trees for Honolulu's Future, Caroline Carl of Hawaii Energy, Matthew Gosner of the Coastal and Water Program for the City and County of Honolulu and Ian Tierney of KYA Design Group.