ANA Lounge
Fusing Japanese and Hawaiian Hospitality
At 17,000 square feet the ANA Lounge is the largest lounge at the Daniel K. Inouye International Airport and the first All Nippon Airways lounge to operate outside of Japan.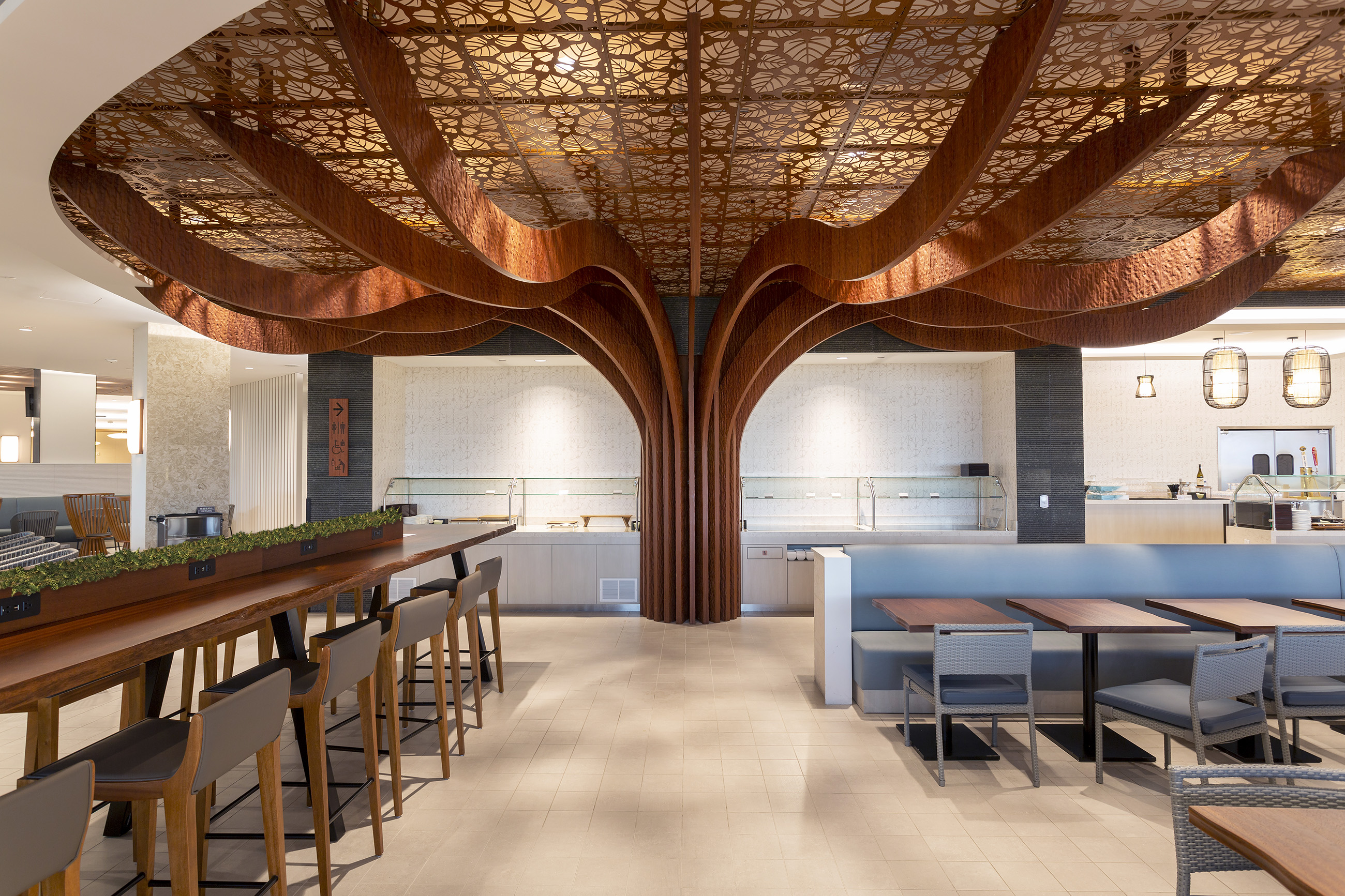 By combining the values of Japanese Hospitality, Omotenashi, and Hawaiian Hospitality, Ho'okipa, the ANA Lounge provides passengers with a unique experience of the two cultures simultaneously. The lounge offers visitors a balanced fusion of both through materiality, lighting, furniture, and spatial design by featuring clean Japanese lines along with local Hawaiian materials and textures.

The design team was tasked with designing and delivering the first international All Nippon Airways lounge to accommodate passengers on the carrier's newest addition to their fleet, the "Flying Turtle" Airbus A380, also known as the world's largest passenger jet.  The ANA Lounge required an overall design strategy that addressed challenges on multiple levels including: culture, program, and schedule.  Being the first lounge outside of carrier's flagship country, ANA desired to portray the essence of Hawaii without compromising its Japanese brand.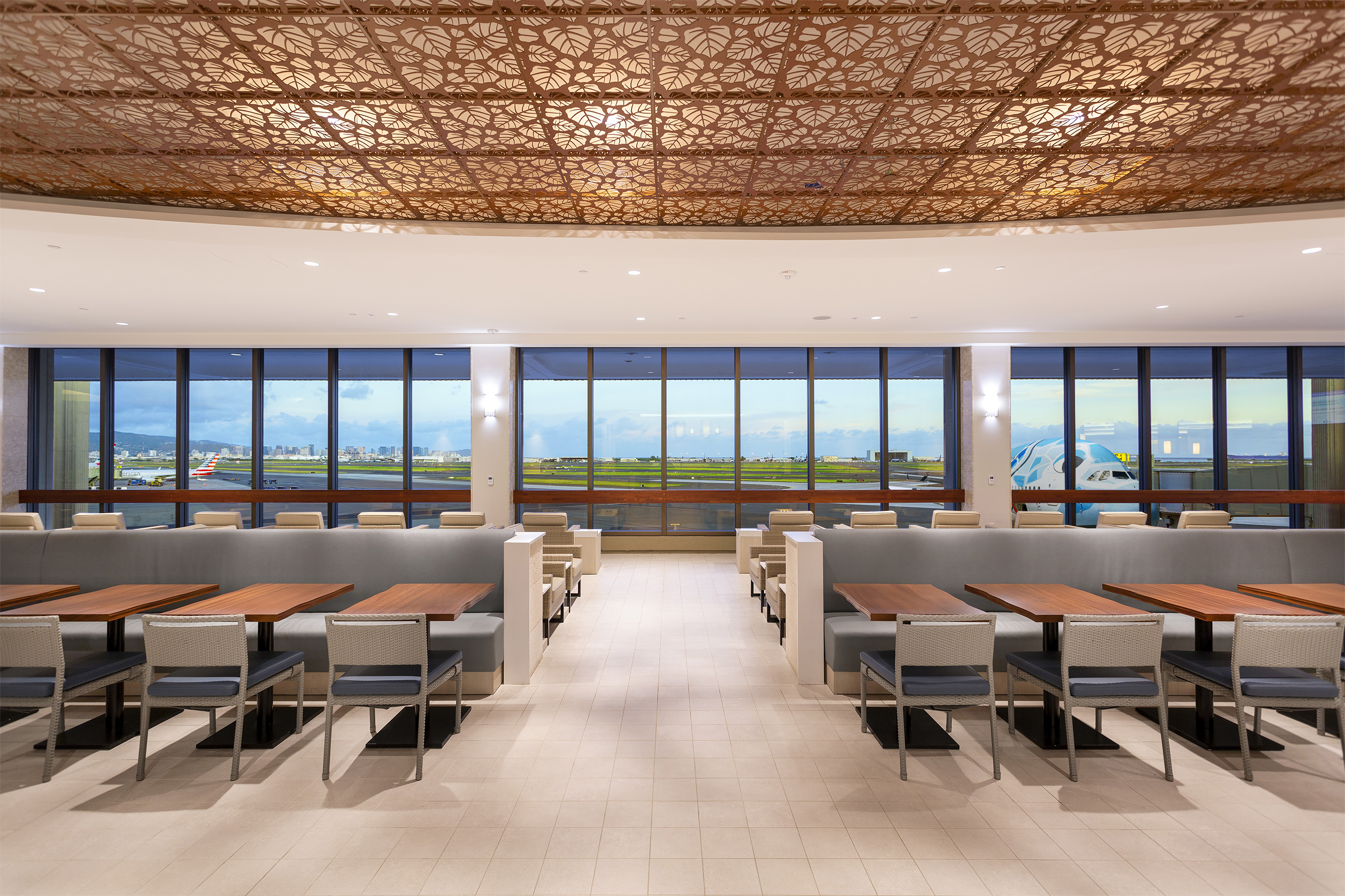 ​

The conceptual design is derived from the traditional Hawaiian land division strategy called, Ahupua'a. Each area of the lounge is inspired by a local region of land through its finishes and form.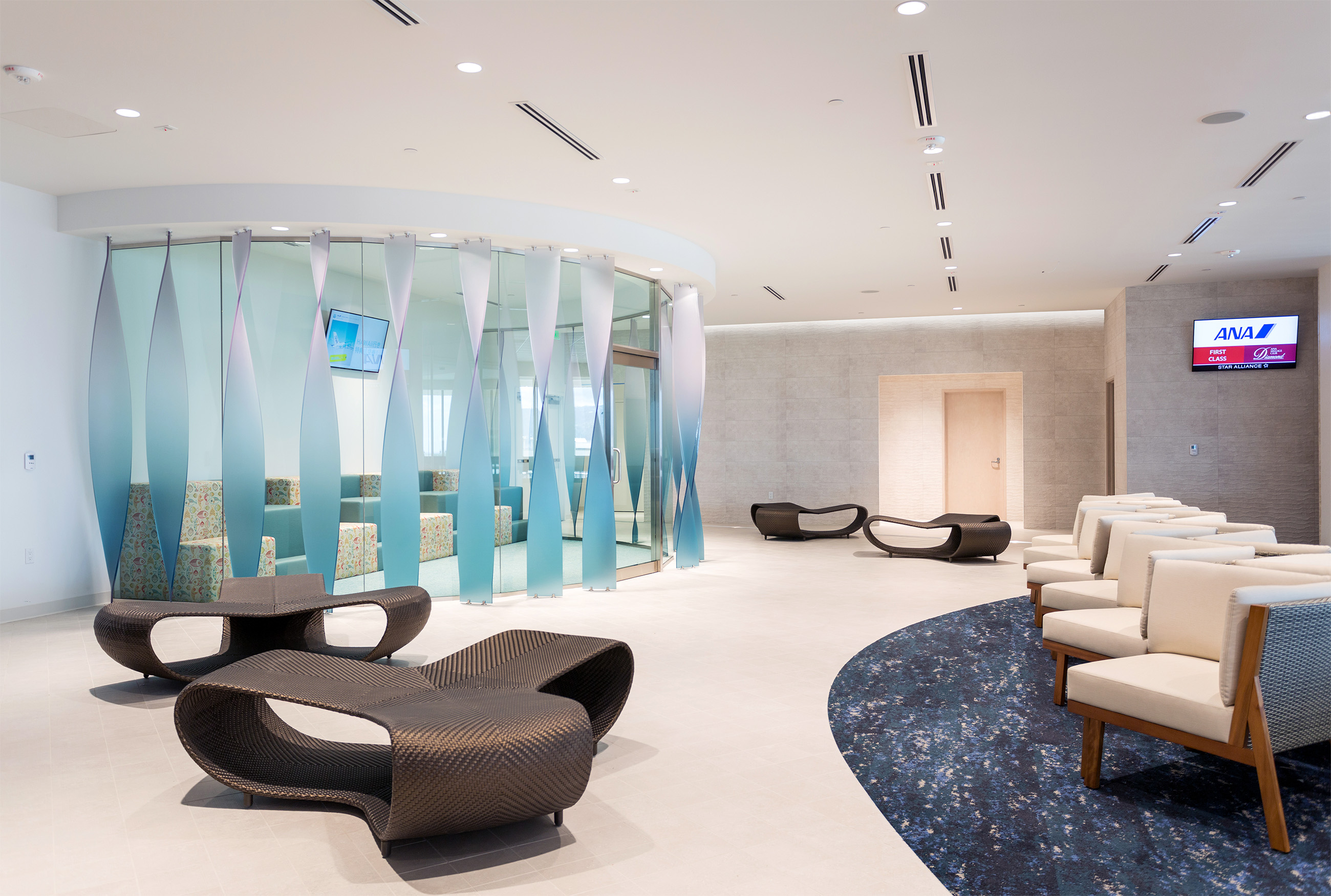 As the visitor enters the space, they are greeted with a reception area reminiscent of a Japanese home featuring a goutenjou ceiling with Hawaiian accents.  The reception area opens to two sections of the lounge, an entry to business class and a separate entry to first class.  In first class, passengers are surrounded by rippled ceiling soffits, basalt rock walls, wood gates, and pebble like flooring, all inspired by the Hawaiian fish pond.  Business class takes on elements of Kahakai, the Hawaiian word for beach, through the Milo trees and canopy ceiling tile framing the central space, soft transitions from sand to ocean in the deep blue carpet and light toned tile, and coral textured accent walls throughout the perimeter.  For the young families, adjacent to business class is a space specifically designed for parents and children.  This area is reminiscent of local tidepools and features spiral translucent louvers, turquoise carpet, and a school of swimming fish, offering a playful setting for the young passengers before their long flight home.