First Hawaiian Bank - University Branch
Community Banking
The concept for this project was to create a banking center that was complementary to the community, which encompasses the University of Hawaii at Manoa, Moiliili and McCully neighborhoods.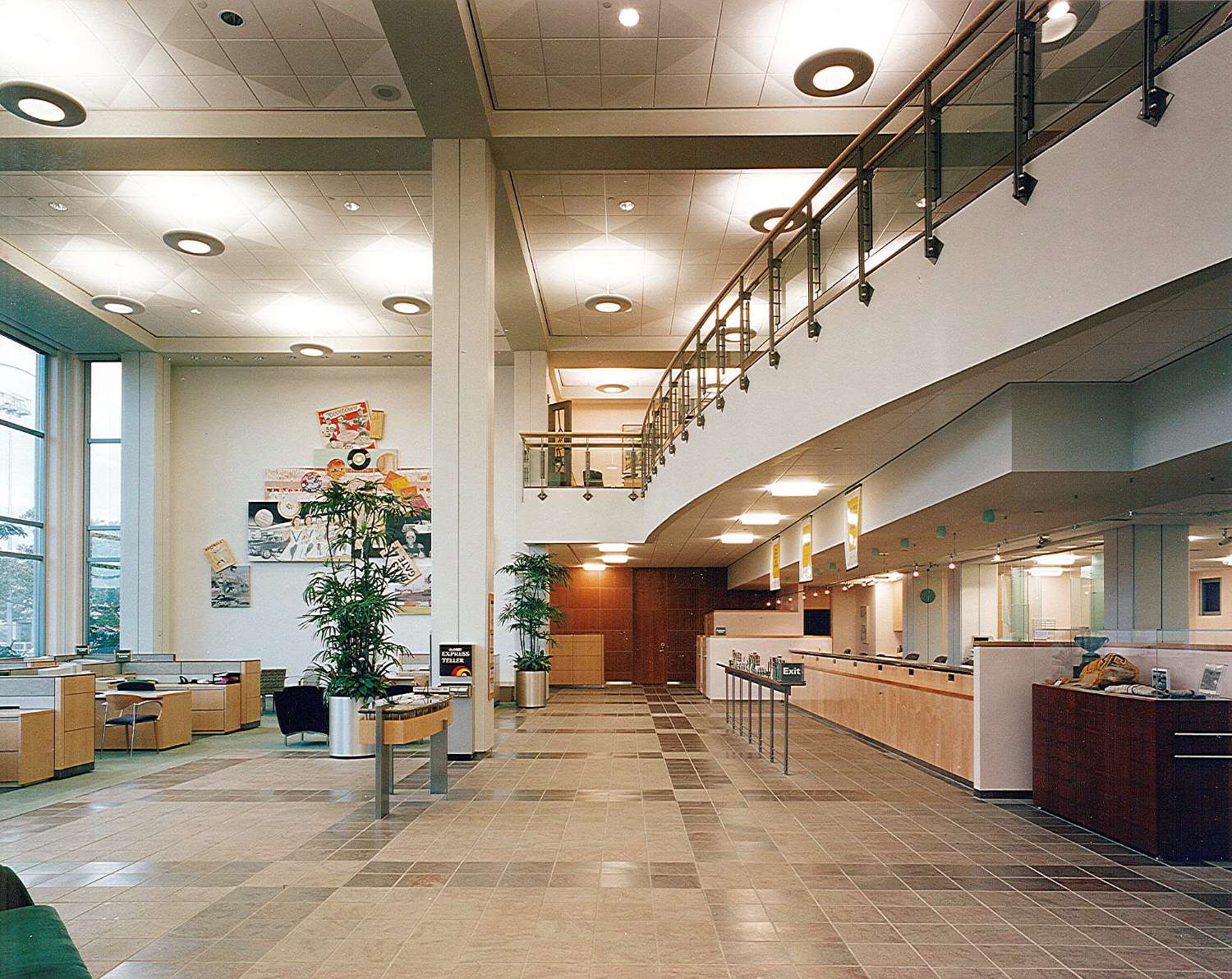 A warm, rich tone stone facade anchors glass storefront that wraps around the plaza entrance at the corner of King and Isenberg streets. Interior spaces are showcased by sophisticated maple and cherry wood finishes and dynamic lights. 
Chunky's Drive-In, a popular local stop, once occupied that same space and attracted large crowds of teenagers with souped-up cars after football and baseball games held at the old Honolulu Stadium across the street. The old Stadium also served as home for polo races, stocked car racing and performances by singers that included Elvis Presley and Irving Berlin. These highlight events are featured in a custom lobby mural. Now glass storefronts acknowledge views of the parks across the street. Special attention is paid to the former site of the Honolulu Stadium with a baseball field and football goal post motif incorporated into the actual storefront design.